At the beginning of the 1990s, when the US lifted trading embargo against Vietnam, many foreign companies came to Vietnam seeking business opportunities and cooperation. Such are the prerequisite for many infrastructure and service projects to support the demand for development of a rising market economy.
At the location of the complex today, lies the
Hanoi Electromechanical Manufacturing Plant
(CTAMAD)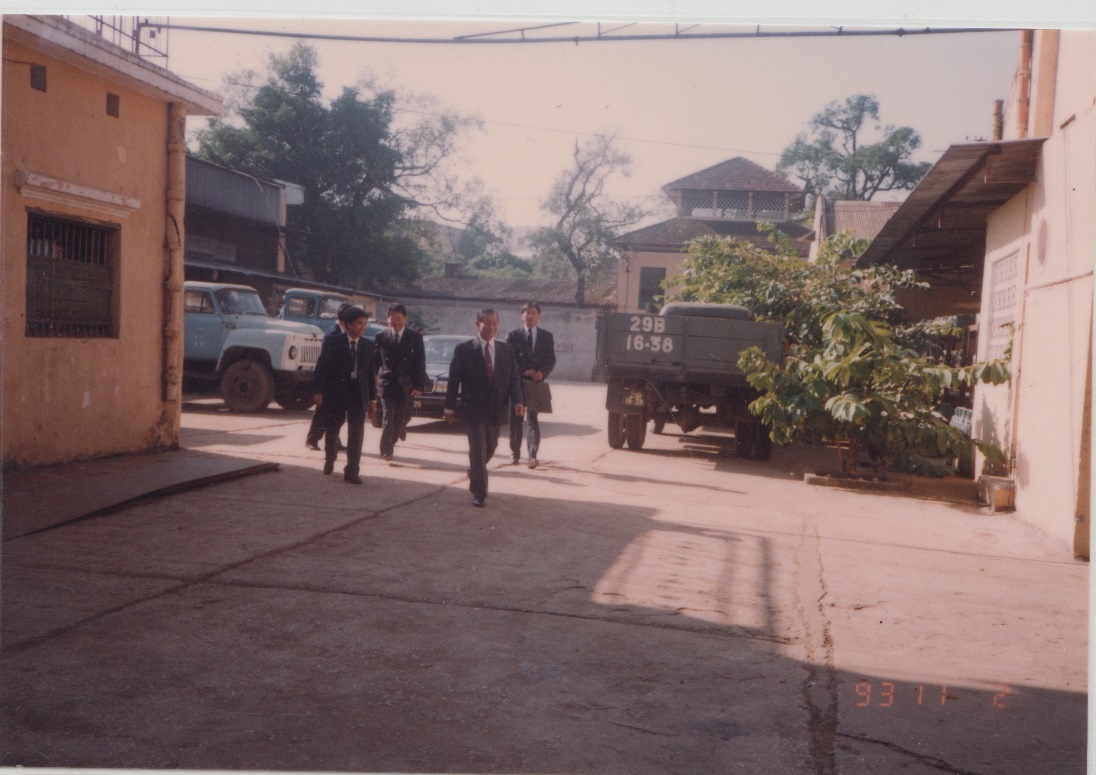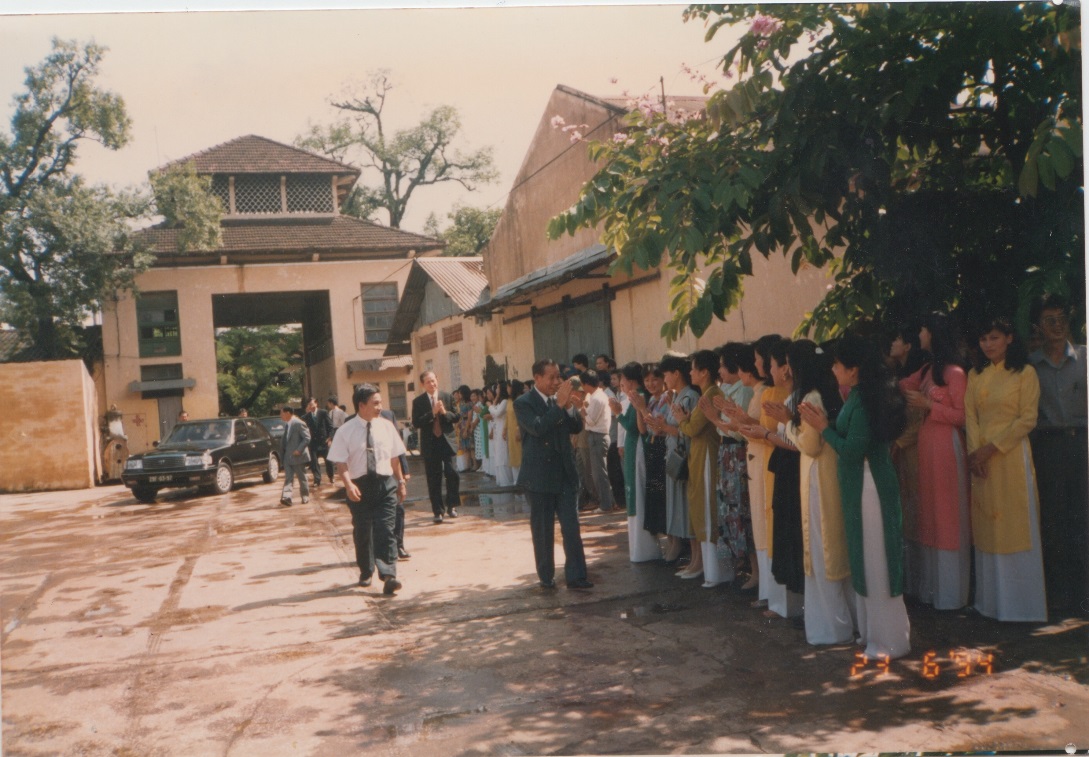 Photos of CTAMAD
Following the policy of the People's Committee of Hanoi about relocating manufacturing facilities away from the city centre, CTAMAD Board of Directors has acknowledged the market's demand, seeked a powerful partner to utilize the advantageous location of a factory in the city centre.
SAS Trading Co
was selected as the candidate for SAS-CTAMAD partnership.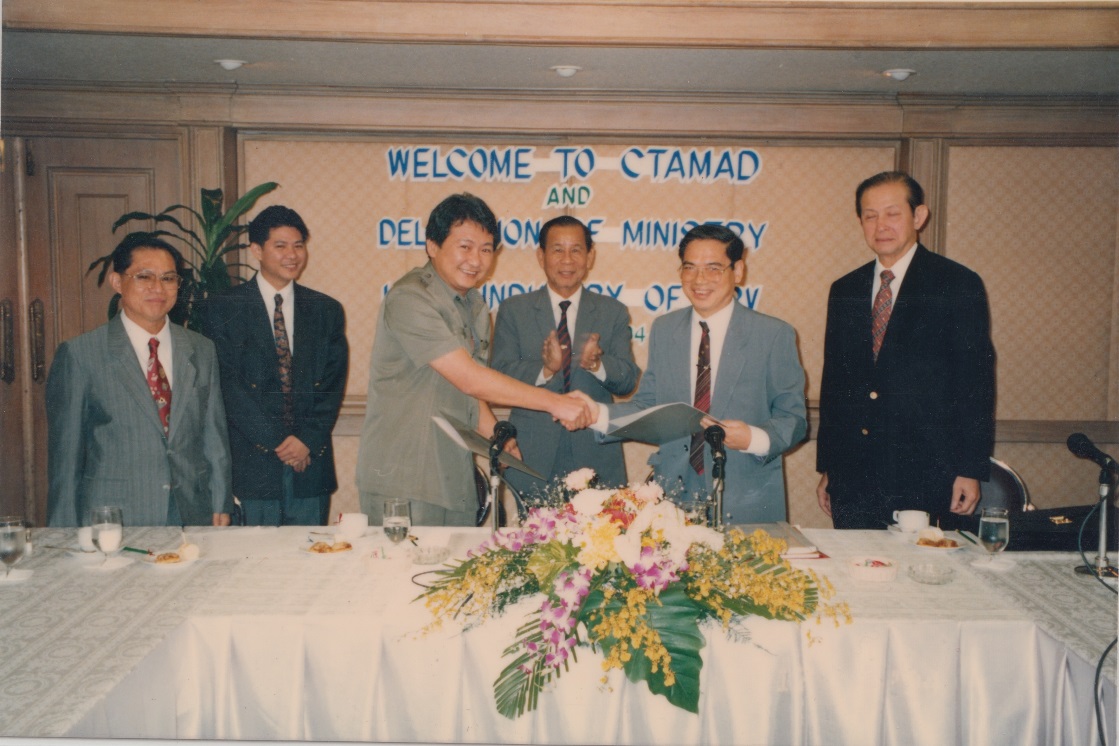 The contract finalization ceremony
SAS Trading, a subsidiaryfounded by former Air Force Marshal and Vice prime-minister determined to build in Vietnam a luxurious hotel – office
Due to the mutual goals, SAS Trading and CTAMAD quickly found common ground in the project of building such international standard complex in the estate of 44B Ly Thuong Kiet St, less than 1 km away from the very centre of Hanoi – Hoan Kiem lake. SAS-CTAMAD was founded in October 25th, 1994
Ceremony of investment license reception and the first 9 members of the BoD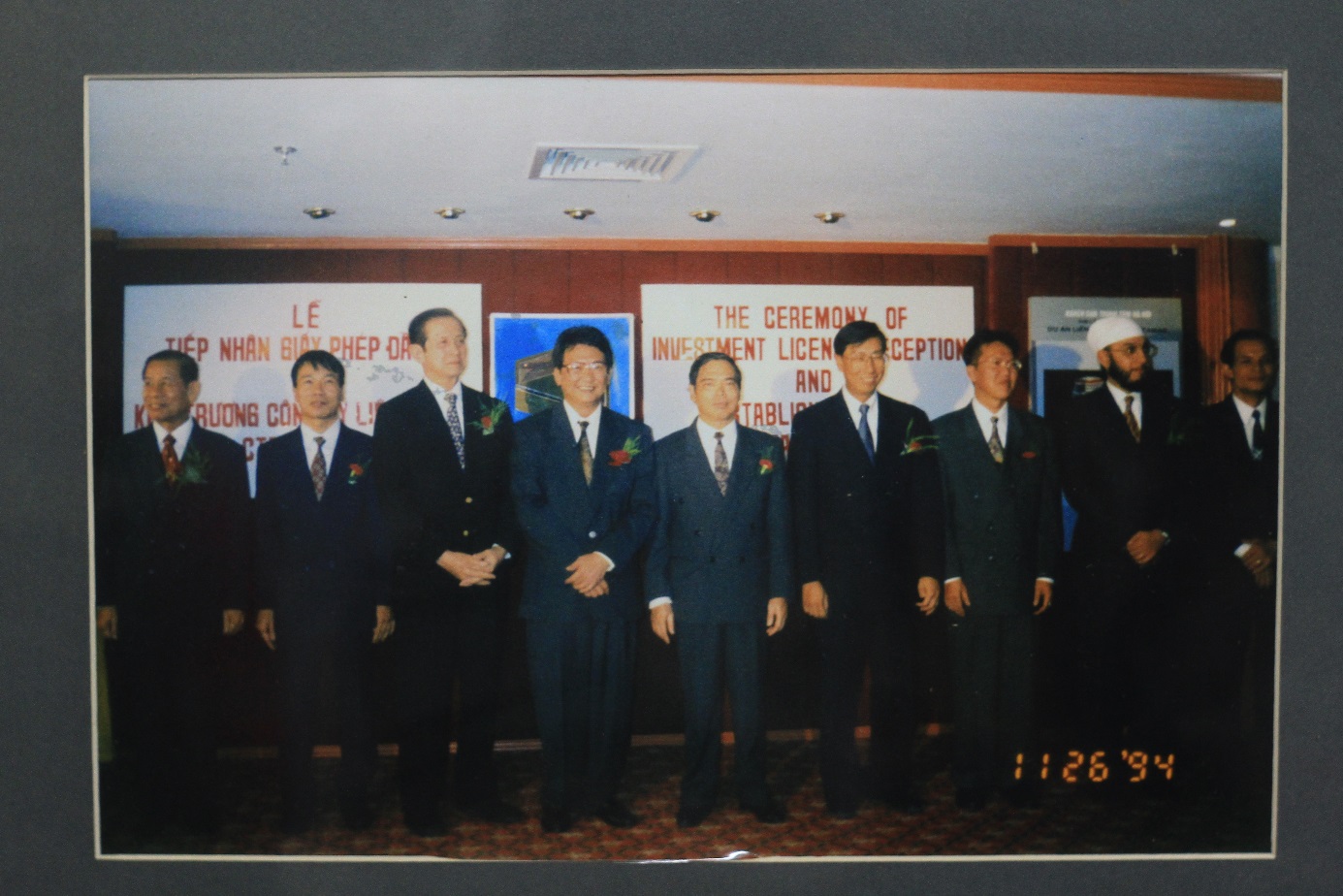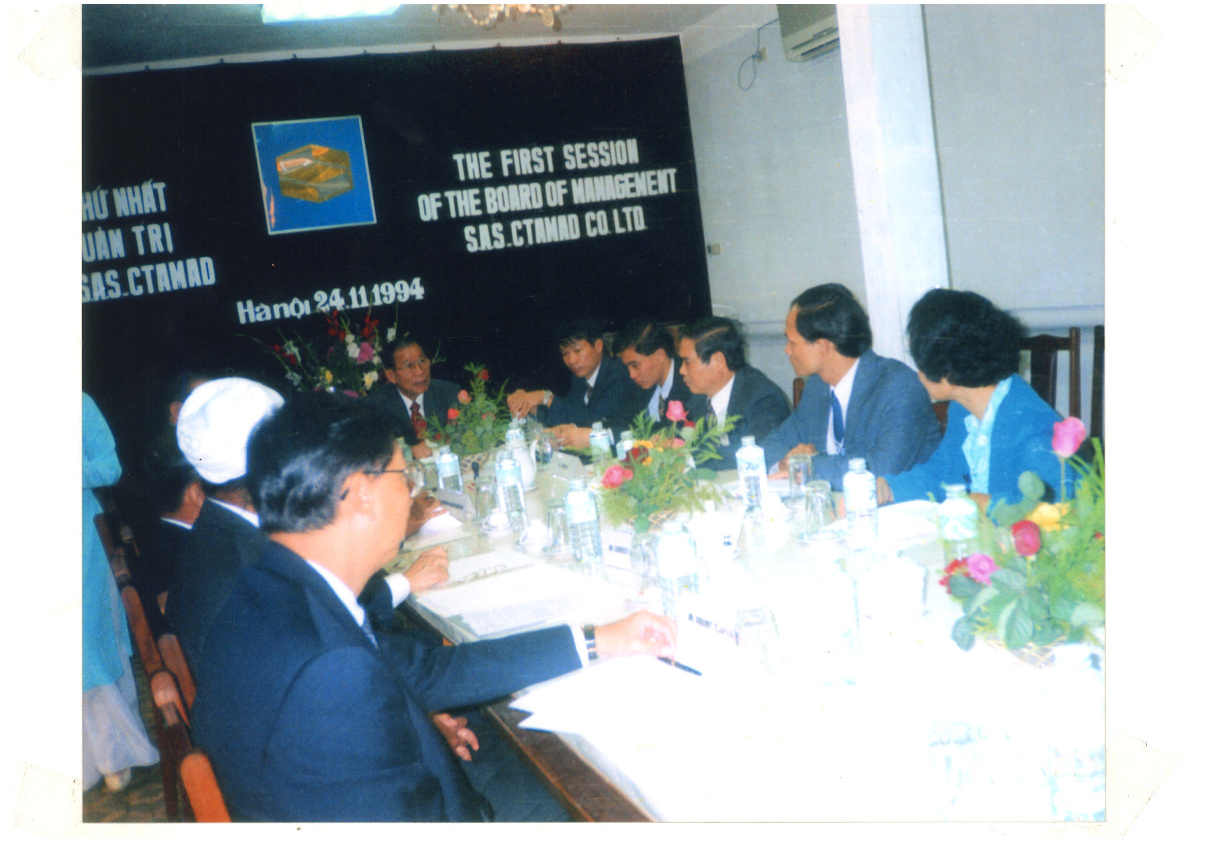 First BoD meeting
The 1996-1997 economical crisis in Thailand severly affected the construction process of the project, difficulties accumulated to the point that at some time the project was close to be halted.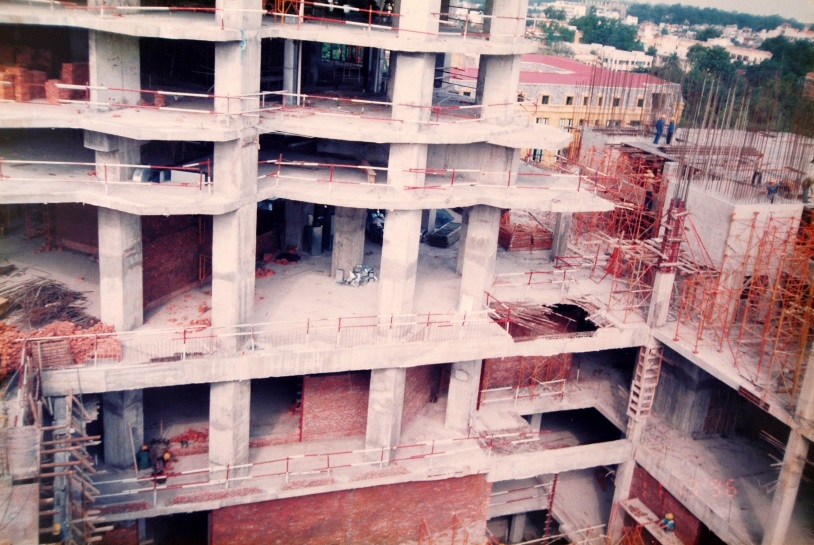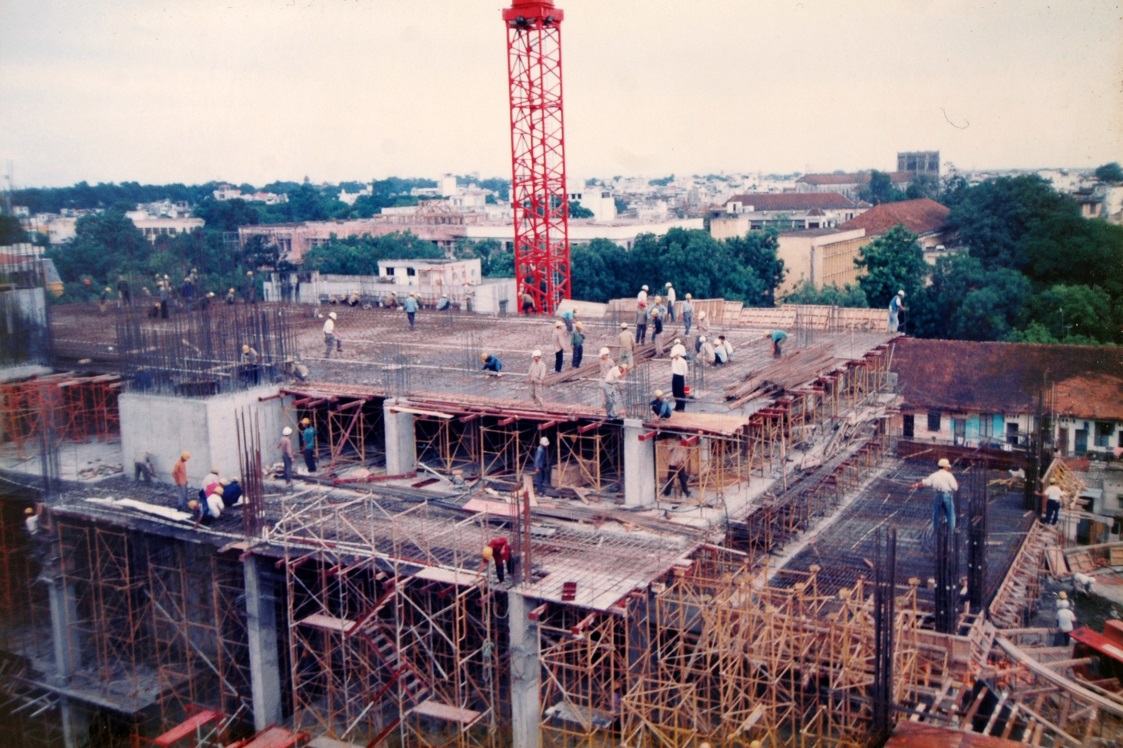 To relieve some of the financial pressure, the project was decided to be partially commissioned to service parraell with completion of other aspects gradually. HCO building was finished and welcomed its first customer, Thai Airways, in 1998. One year later, in January 1999, Melia hotel was at first stage completion, with 100 rooms in service. Up until July 2011 that full 306 rooms were brought to service like today.
Following the reformation policy, capitalization of state own enterprises, CTAMAD was transformed into
State Limited Private and finally into Hanoi Electromechanical Manufacturing JSC., (HEM)
since 2009.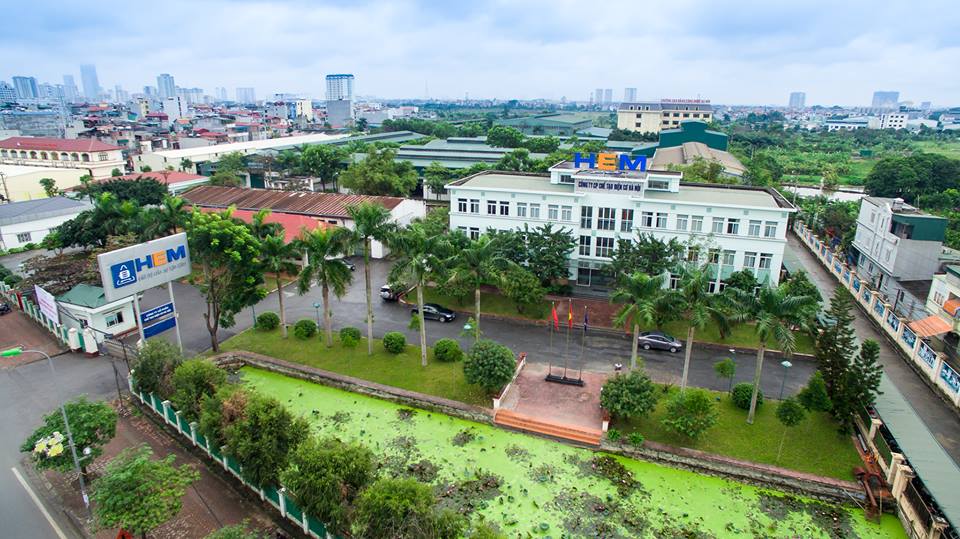 Birds eye view of HEM
On the side of our Thailand partner, new opportunities arose when SAS Trading joined TCC Group. TCC Group has been the owner of the Thai partner in the partnership since 2005.
TCC Group is one of the largest conglomerates in Thailand, stemming from five core business units: 1) Food and Beverage (Thaibev), 2) Consumer products (Berli Jucker), 3) Insurance and finance (South East Insurance), 4) Real estate and Hotels (TCC Land) and 5) Agrochemical industry (Plantheon).
TCC Group through TCC Asset World owns and manages a variety of business units ranging from hotels and retail businesses, commercial buildings, residential apartments, Convention centers, Golf and sport clubs.
TCC Asset World owns and operates over 40 hotels and resorts in Thailand and worldwide. To date, the group has partnership with some international chains such as Starwood, Inter-Continental Hotel Groups, Marriott, Banyan Tree, Melia, Hilton, Hyatt, ACCOR, Best Western and OCURA. Also, the group manages our own brands under Plaza Athenee.